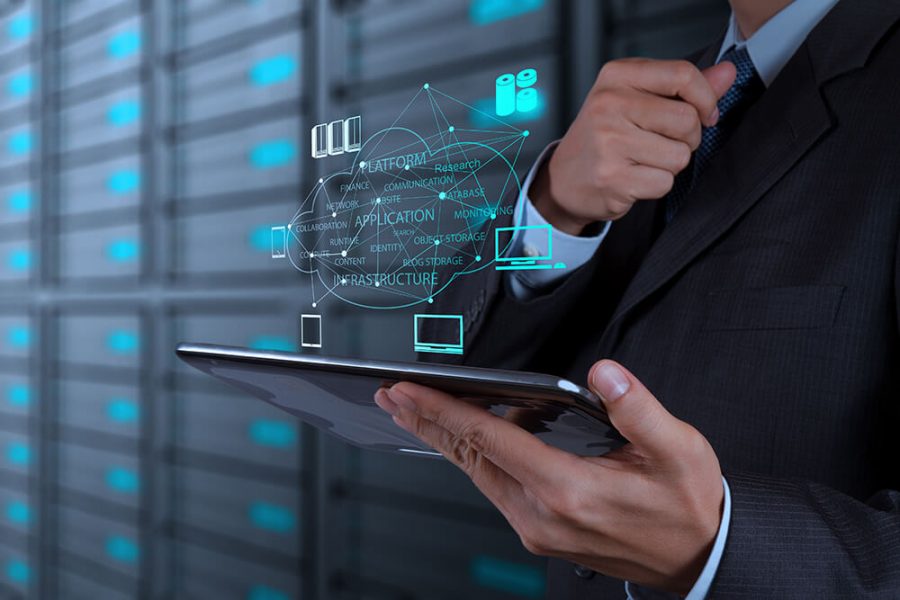 As a managed service provider (MSP) offering a wide range of support services to your clients, you don't always have the capacity to develop and maintain a suite of custom scripts to monitor SQL Server environments under your care.
The challenges are obvious:
The effort to develop the scripts
The effort associated with enhancing the scripts when new features are released by Microsoft
The effort required to maintain the scripts as well as the associated infrastructure costs required to support custom scripts
Detecta has been designed to specifically fill the daily check service provided by custom scripts. To provide an excellent SQL Server monitoring solution with maximum coverage while delivering you a tangible ROI.
Dedicated Environment
If you are a larger MSP clients we provide a dedicated environment for you and your clients.
The dedicated environment is hosted within your geographical region and contains all of the functionality associated with the SaaS version of Detecta. The only difference being that it only has data associated with your monitored environment in its database.
White Labelled
Detecta can be white labelled to align with your brand guidelines, and provide you with full control over license allocation. White labelling retains the structure of the My Detecta dashboard while allowing your brand colours and logo to be applied
Price
Based on volume we are able to offer MSP's competitive pricing. You are able to take advantage of a sliding scale, with the discount increasing with sales volume. We set a RRP (recommended retail price) for the service and allow resellers to sell subscriptions up to this amount. The discount we apply is based upon the RRP
ROI
At best your SQL Server environment may be monitored by custom scripts or perhaps a legacy "In Premise" monitoring solution, at worst you will have no monitoring in place. If you have experienced a significant outage to your SQL Server environment you know the impact this has on your business, if you haven't experienced one yet, it is prudent to take steps to avoid doing so.
Detecta SQL Server monitor provides a tangible ROI by reducing the time required to maintain and review notifications generated by custom scripts.
On average custom scripts require a minimum of a couple of hours per week / environment to review, manage and maintain. If this is true of your environments, it becomes clear, that there are significant savings to be realised 
When an SQL Server environment is compromised and the associated systems are unavailable, the effort associated with restoration of service can be significant, particularly if your organisation relies on third party expertise to remedy SQL Server issues and don't have a dedicated internal DBA team. If the outage can be avoided, the savings in lost business productivity can be large. 
Detecta provides a tool that helps your organisation avoid the downtime associated with avoidable SQL Server issues.
Features
Easy To Install
Detecta is one of the fastest monitoring tools to install. The intuitive wizard can have you up in running within 5 minutes. The agent offers proxy support to allow secure monitoring within a client's DMZ.
Scalable
Detecta will let you monitor as many instances as you want. Our unique architecture allows the MSP to group client environments under a sub account, and if required, allow their client access to certain parts of the monitoring tool.
Unlimited Users
There is no limit on the number of agents able to access the Detecta tool, 
Our unique method for managing users and the environments in their care allows the system to be configured with tailored alerts for specific recipients.
Integration
Detecta integrates with your consolidated monitoring dashboard, whether this is Pagerduty, Connectwise, Autotask or any other ticket management system, Detecta can integrate.
Where full API integration is available, resolving a ticket in your management tool will close the associated alert in Detecta
Historical Data
Detecta stores historical data associated with the environments in your care, you can review trends and utilise these to diagnose issues
Additional Information
Can be found here
Trusted Partner
We would welcome the opportunity to become a trusted partner, delivering exceptional SQL Server monitoring services to your organisation.
We are already used by a number of MSP's, a cornerstone of these relationships and the ones we hope to establish with you is based on trust, confidentiality and integrity.
We are guarantee the confidentiality of your client information and can be relied upon to respect this at all times.
Find out more!
To discuss the options we can provide and to find out more about the opportunities afforded to our resellers please complete the managed service enquiry form here 
Detecta - No surprises!