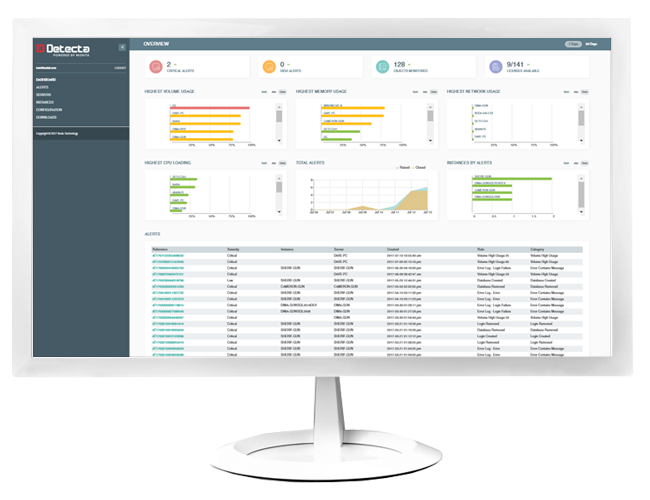 Preconfigured Alerts
We ship Detecta with a range of preconfigured alerts, you are able to customize these as you wish as well as add as many new alerts as you need.
Our unique tagging system allows you to associate an Alert you have created with an environment (or group of environments), users and notifications, delivering an intuitive simple way to manage the most complex alert requirements.
Auto Close
Detecta utilizes a robust algorithm that assesses raised alerts against a rules engine and proactively closes alerts that are no longer valid or current. This minimizes the number of unwanted alerts you receive within your monitored environments.
Configure frequency and number of alerts
The SQL server monitoring engine allows the frequency and number of times an alert is raised to be configured by the user. While we ship with an optimal configuration predefined for our customers, you have full control over these.