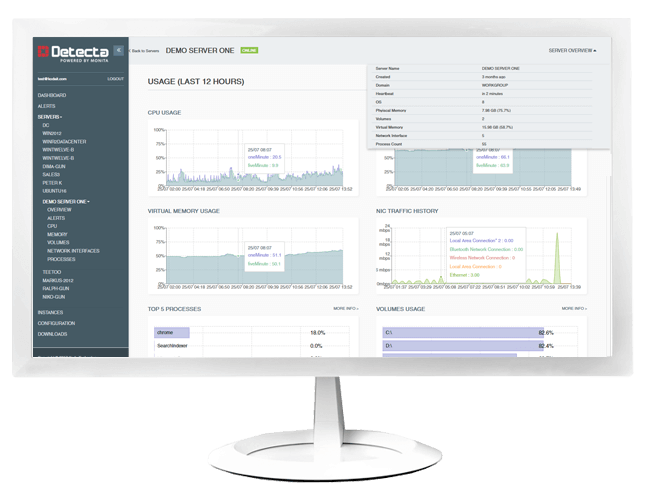 In addition to in depth monitoring of your SQL Server environment, Detecta also provides detailed insghts into your underlying server performance.
Memory
Providing an overview of current and historical memory use on the target server
Virtual Memory.
Physical Memory.
CPU
Provides metrics on both current and historical load placed on your server's CPU
Network.
Providing both a current and historical view of the Network activity on your server
Will measure traffic on all installed network devices.
Process Information
Providing you with a list of all processes active on your environment, allowing you to see the demands each is placing on your server
Drill down to see detailed information associated with each process
Network Usage
Provides a high level overview on traffic associated with all NIC traffic on your target server