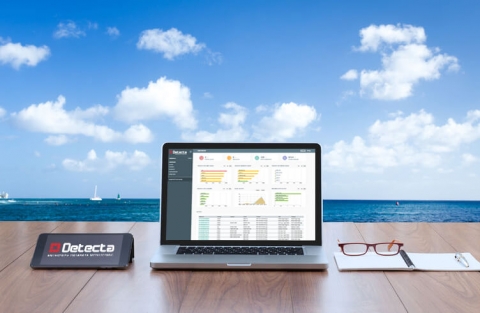 Database administrators charged with maintaining the integrity of enterprise database environments know the importance of monitoring, it is a fundamental requirement!
For many businesses the benefit of monitoring your SQL Server Instances is difficult to quantify.
Important?
We'ld like to suggest that monitoring the health and stability of your SQL Server environment should be a core requirement for your business. The data held on your SQL Server is likely to be important, in many cases mission critical, at the very least important to the continuous operation of your company. The challenge previously faced with monitoring a SQL Server environment was that the cost of implementing a tool that provides enough information to be useful was often cost prohibitive.
Detecta's cloud based SQL Server Monitoring solution has made a difference. By offering SQL Server Monitoring as a cloud based service the costs associated with monitoring are reduced significantly. This allows the business to put in place a tool that will assist in maintaining the stability and integrity of their SQL Server environment.
Now What?
So, we now have a cost effective monitoring solution in place feeding relevant meta data associated with your SQL Server environment into your dashboard, what now? For many organisations that may not have a dedicated in house DBA available, maintenance and urgent remedial work is often performed by consultants or outsourced to third party organisations. The diagnosis of the target SQL Server environment is often where the majority of the costs associated with remedial work is incurred.
This is where Detecta's SQL Server Monitoring tool can help, your IT support team (either in house or 3rd party) can access the dashboard and view the current and historical state of the SQL server environment, lowering the time to remedy and as a result presenting a positive ROI (Return on Investment ) to a small to medium sized business that is tangible.
To find out more you can contact the Detecta team here to discuss your requirements, or if you prefer, arrange for your free no obligation, trial version of Detecta SQL Server Monitoring tool here.