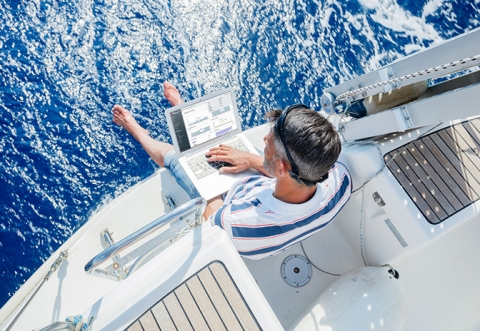 Over recent years many new businesses, especially software companies, start ups and game developers have taken on the .IO TLD (top level domain) as a preference.
Though some questions are raised as to the suitability of the TLD for international business's, for us the decision was easy as it alligns closely with the positon we are establishing for Detecta as a software product for monitoring, with Input /Output (IO) as one of the main features.
For those of you reading this that are unfamiliar with the domain .io , it actually doesn't come from Input/Output but rather the country code "Indian Ocean" being the British governed archipelago territory in the middle of the Indian Ocean.
So for us the key drivers in selecting the .io domain for Detecta were:
Having a focus on our software as a service "product", not a company dot com as in Kodatechnology.com (which we still use as our parent site) 
Having a domain name that is known and popular with the techie community
IO being commonly referred to as Input/Output, a key feature of Detecta
Having a Top Level Domain status with Google for marketing internationally
Plus, most importantly having a team of programmers going yes, yes, yes - we could only choose a "cool" Dot IO domain.
So when do you go Dot IO?
When you have a high quality software product sold to the international technology community promoted with a top level domain, that's when we would recommend Dot IO.
And that fits Detecta perfectly.
Whichever ocean, sea or land in the world you are in feel free to regisiter here